Tony Jacklin fears the US Ryder Cup team could refuse to travel to next years event in France if there are more terror attacks in Europe between now and next September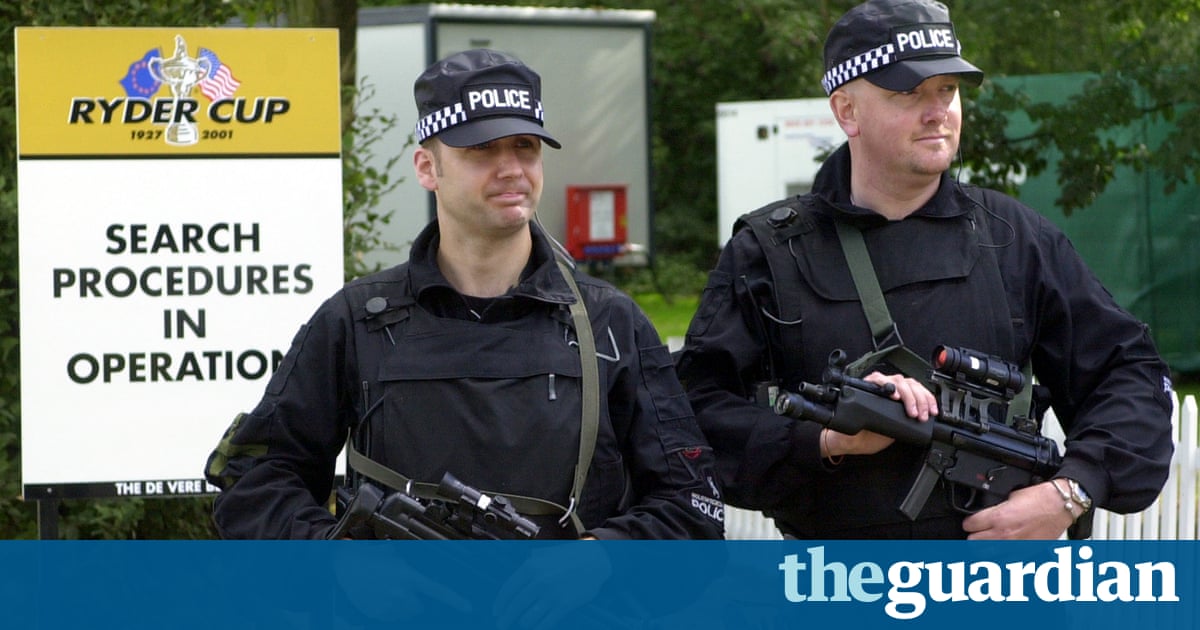 Tony Jacklin fears the US Ryder Cup team could refuse to travel to next years competition in France if there are more terror attacks in Europe between now and the start of the biennial event.
Jacklin, the most successful European Ryder Cup captain of all time after steering the team to two wins and one tie from four matches in charge between 1983-89, is deeply concerned about safety and security for the September 2018 edition.
If the Americans decide they dont want to come and risk getting into danger, whats the alternative? said the Florida-based Englishman. If it starts to affect big sporting occasions, I dont know what you do. I dont know whether theres a contingency if anything untoward happens.
Its sad. Golf and the Ryder Cup competition becomes very much secondary to that people cannot put their lives in jeopardy to play in a sporting event.
Eight people were killed and dozens injured in terror attacks on London Bridge and nearby Borough Market on 3 June while 22 died and more than 200 were hurt in a bomb explosion during a concert in Manchester on 22 May. There was also an attack on Londons Westminster Bridge in March and other recent atrocities in France, Sweden, Germany and Belgium.
We live in a very precarious world, especially in Europe, with these terrorists that have infiltrated, said the 72-year-old Jacklin. If much more goes on in France before the Ryder Cup, I mean its a huge organisational thing to deal with the hundreds of thousands of people who want to go and watch, and with the setting up of the course and the stands and everything, if theres any danger at all of a terrorist attack, what are they going to do?
I hope it never gets as far [as the Americans not travelling]. Theyre not going to go anywhere where they feel threatened and I wouldnt either. Well just have to see how this whole situation is handled through time.
The US are due to defend the Ryder Cup at Le Golf National, which is situated around 20 miles south-west of Paris. It will be the second time in the history of the event, following the 1997 edition in Valderrama, Spain which was won by a European team captained by the late Seve Ballesteros, that the competition is held in continental Europe. The 12-man American side will be led by Jim Furyk while Denmarks Thomas Bjorn is to captain Europe.
Security has become such a major, major business now in everybodys life, its very sad to see the way things are going, said Jacklin, twice a major winner, at a Glenmorangie golf day held at Stoke Park in Slough this week. Its up to the various governments to get this thing under control but its a hard thing to control.
I know everybody that enjoys life, certainly as much as I do, wants to stay safe and make that a priority. Sport is great but it is secondary to personal safety and these people that run the two tours, the US PGA Tour, the European Tour, their first priority is to keep the players safe and thats becoming progressively more difficult.
Jacklin, who won the 1969 British Open at Royal Lytham and the 1970 US Open at Hazeltine, Minnesota, added: You can control who comes through the gates to a degree but if people are determined to mess things up, its very hard to control. Ive been a professional for 55 years and if you go back to my day, we never had any of this to deal with. It was pure enjoyment and all about who can beat who. All of a sudden theres a big cloud over all of it.
The Ryder Cup scheduled for the Belfry in 2001 was postponed by a year as a result of the 11 September terrorist attacks, which occurred two and a half weeks before the event was due to take place.
Read more: https://www.theguardian.com/sport/2017/jun/15/us-ryder-cup-team-2018-terrorism-tony-jacklin