Family has arranged for Boston University researchers looking at brain trauma in athletes to take possession of Hernandezs brain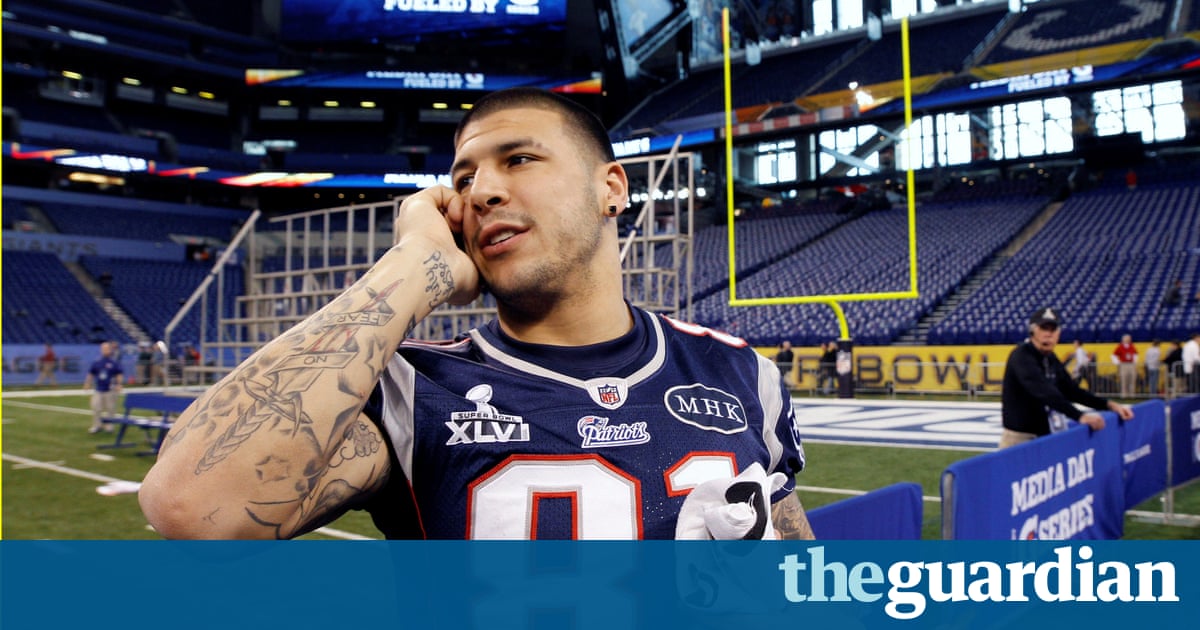 Aaron Hernandezs family wants to donate his brain to science, but Massachusetts officials are refusing to release it despite turning over the rest of his body to a funeral home, the former NFL stars lawyer said on Thursday.
Hernandez, who was serving a life sentence for murder, killed himself in his prison cell on Wednesday.
Jose Baez, Hernandezs attorney, said the family had arranged for Boston University researchers looking at brain trauma in athletes to take possession of the brain following the autopsy. The medical examiner released Hernandezs body on Thursday, but Baez said the office had not given them back the brain as initially promised.
Reporters seeking comment from the medical examiners office were not allowed into the building.
Baez said the family will be seeking an independent autopsy. If we dont get answers and answers quickly, were going to court, Baez said. It is literally a destruction of evidence.
He declined to say whether he or the family believed brain damage from Hernandezs playing days led the 27-year-old former New England Patriots player to kill himself. Chronic traumatic encephalopathy, or CTE, is a degenerative brain disease often found in athletes with a history of head trauma.
Authorities on Thursday clamped down on releasing more details about Hernandezs death.
Prison officials say Hernandez did not leave a suicide note, and was not on suicide watch because he did not appear to be at risk. But they have yet to release the incident report, officers logs, video footage from the area around Hernandezs cell or other details about prison protocol, despite repeated requests from the media.
Spokesman Christopher Fallon said the department of corrections will not comment until the investigation was completed. State police spokesman Dave Procopio also cited the active investigation in not releasing more information. And the state medical examiners office declined to comment on the status of its autopsy or the release of Hernandezs body.
The Faggas funeral home in Watertown, Massachusetts, confirmed to the AP that it received the body but that funeral services will probably be held elsewhere.
Hernandez had been serving a life sentence without parole for the 2013 murder of a one-time friend. But during his trial in Boston for the killing of two men in 2012, Hernandez appeared upbeat, blowing kisses to his four-year-old daughter and other family members in court.
The jury acquitted Hernandez of the murders, which prosecutors alleged were precipitated by one of the men accidentally spilling a drink on Hernandez at a Boston nightclub.
News of Hernandezs death came just hours before his former New England Patriots team-mates visited the White House to celebrate their Super Bowl victory. Many friends and former colleagues were searching for an explanation to the tragic end of a young man whose football skills at one point earned him a five-year, $40m contract extension with the NFLs top franchise.
Read more: https://www.theguardian.com/sport/2017/apr/20/aaron-hernandez-family-brain-research-cte